Before I get to 'sharing' can I ask you to do one super quick thing for me?
Please scroll over to the right and click the blue letters FOLLOW ME – Easy Peasy!
You will be prompted to give your email address and asked for your blog name – if you don't have a blog simply check the little box  "I don't have a blog".
In the future, you will NOT have to fill out the info again and  you can easily follow your favorite blogs – YIPPIE. Another bonus is you don't have to have a google, twitter, or yahoo account to follow!
Now on to the good stuff…
Here are some great ideas I found this week:
The Best Sugar Cookie Recipe Ever!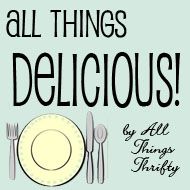 Aqua & White Kitchen – GORGEOUS! 
Sunday's Freebie // My Piece was Featured!